JINS Doraemon Model Relaxed daily life series 003 384
Low Bridge Fit
Corrects one field of vision
+$0
If your prescription has an ADD Power (ex: +2.00). No-line bi-focal lenses.
This requires an ADD power in your prescription. If you do not have an ADD power, select Single Vision.
+$120
No power correction, UV, Anti-reflection, Hard coating included
+$0
Over-the-counter reading glasses (no prescription needed)
+$0

High-index, aspheric, anti-glare and UV-cut coating all included
+$0
Made in Japan Lenses
Premium Japanese-made lenses with a
three-layer Invincible Coating. Learn more.

Features an Invincible Coating to prevent scratches, dust, and reflections.
+$100
Blue Light Lenses
Premium screen lenses that block blue light
and help reduce eyestrain.

Blocks 25% of blue light. Recommended for daily use. Appears light yellow tint.
+$30

Blocks 40% of blue light. Recommended for heavy screen users. Appears greenish tint.
+$60
Sunglass Lenses
Turn any frame into sunglasses with
polarized or dark lenses







Photochromic Lenses
Transitional UV reactive lenses for indoor and outdoor use


Color Lens Tints
Customize your glasses with solid color lens tints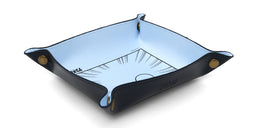 +$0
This is the "JINS Doraemon Model 2nd Edition" designed based on the comic "Doraemon" which is loved around the world beyond generations.

This series expresses Doraemon's relaxed daily life in the inner temple. Using the popular shape and lightweight material Airframe, these styles are easy to wear for both adults and children.

A special eyeglass tray and eyeglass wipe are included.
SKU

URF-23S-003-384

FRAME SIZE

Medium

FRAME SHAPE

Round

MATERIAL

NOSE BRIDGE

Low Bridge Fit

NOSE PAD TYPE

Saddle Bridge

FRAME TYPE

Full Rim

FEATURED

CATEGORY

Unisex

FRAME DIMENSIONS

50-20-143-40